BIG TOBACCO'S ABUSE OF NYC
IN TOBACCO ADVERTISING AROUND THE WORLD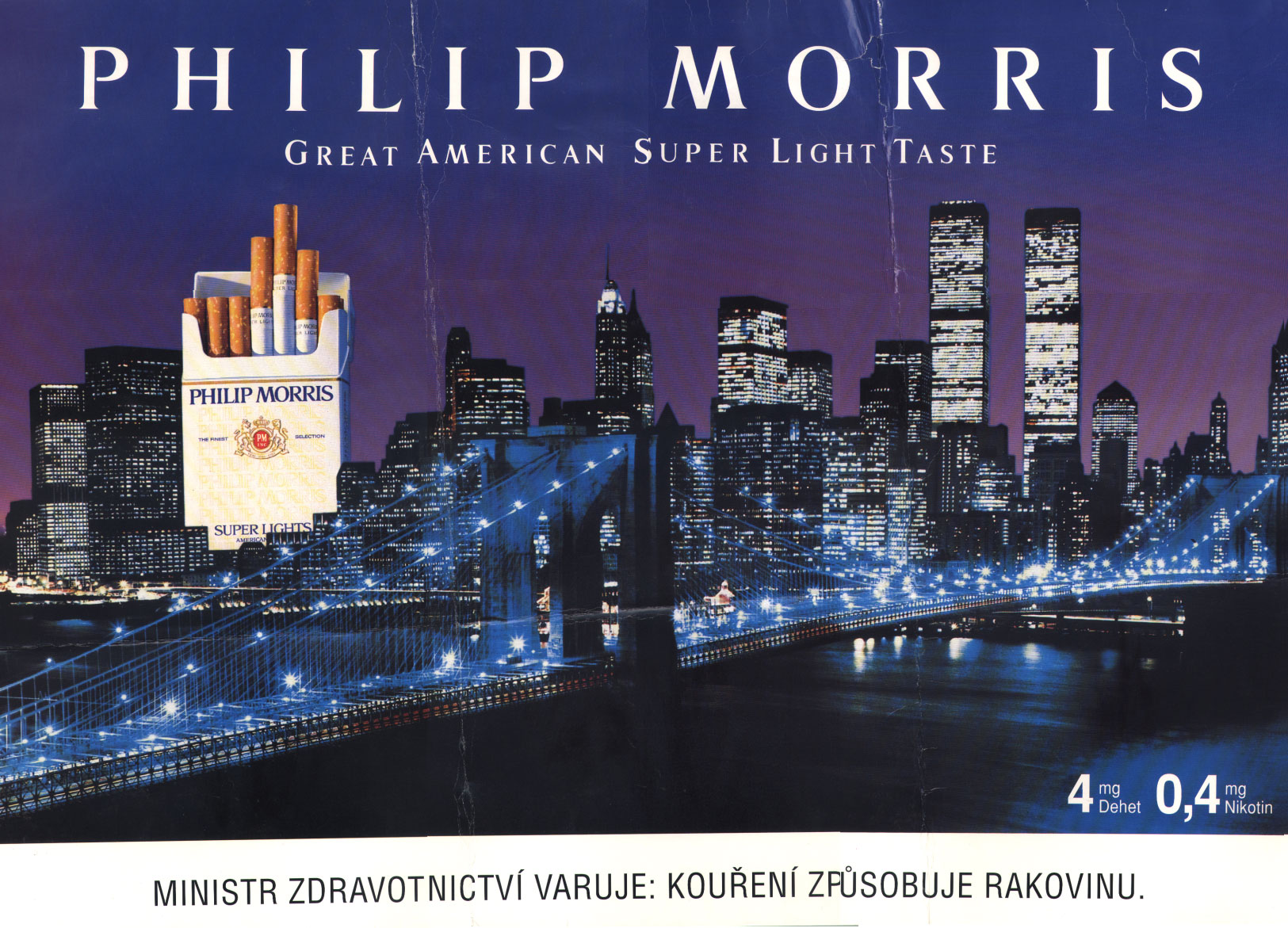 CZECH REPUBLIC
Philip Morris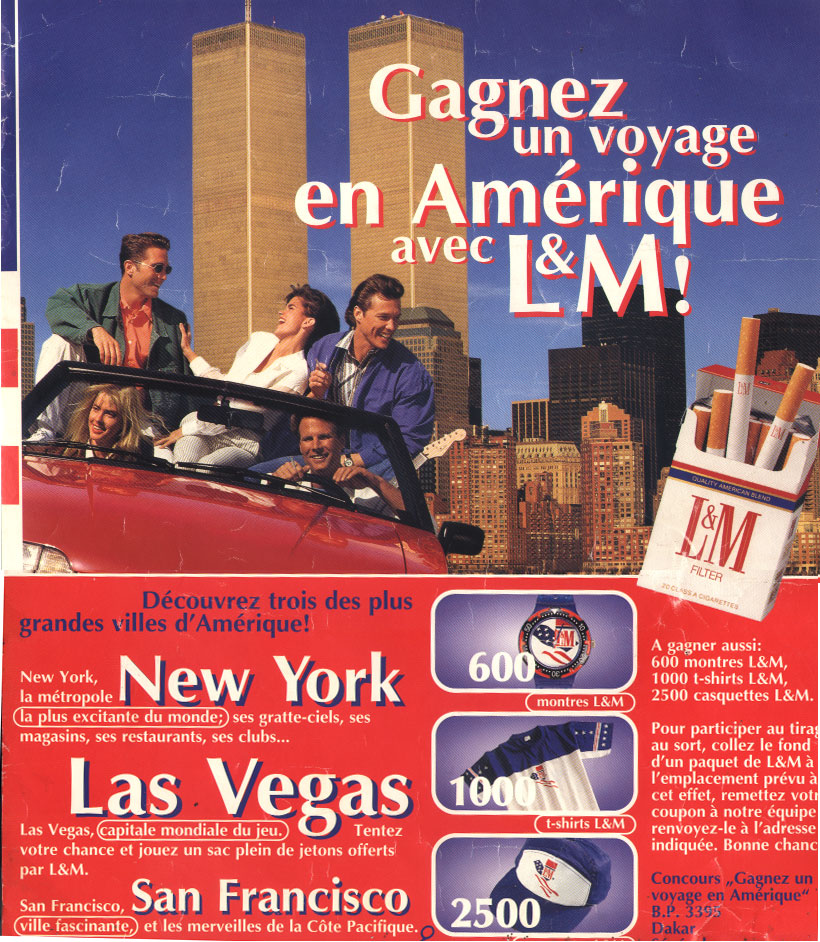 SENEGAL
Philip Morris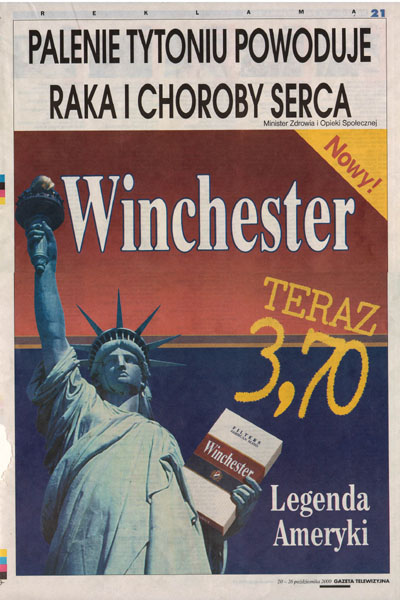 POLAND
Japan Tobacco International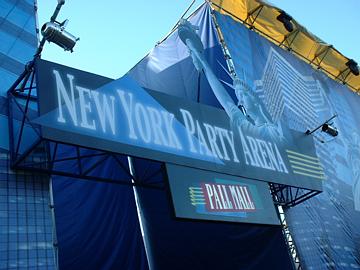 HUNGARY
British American Tobacco
SOUTH KOREA
British American Tobacco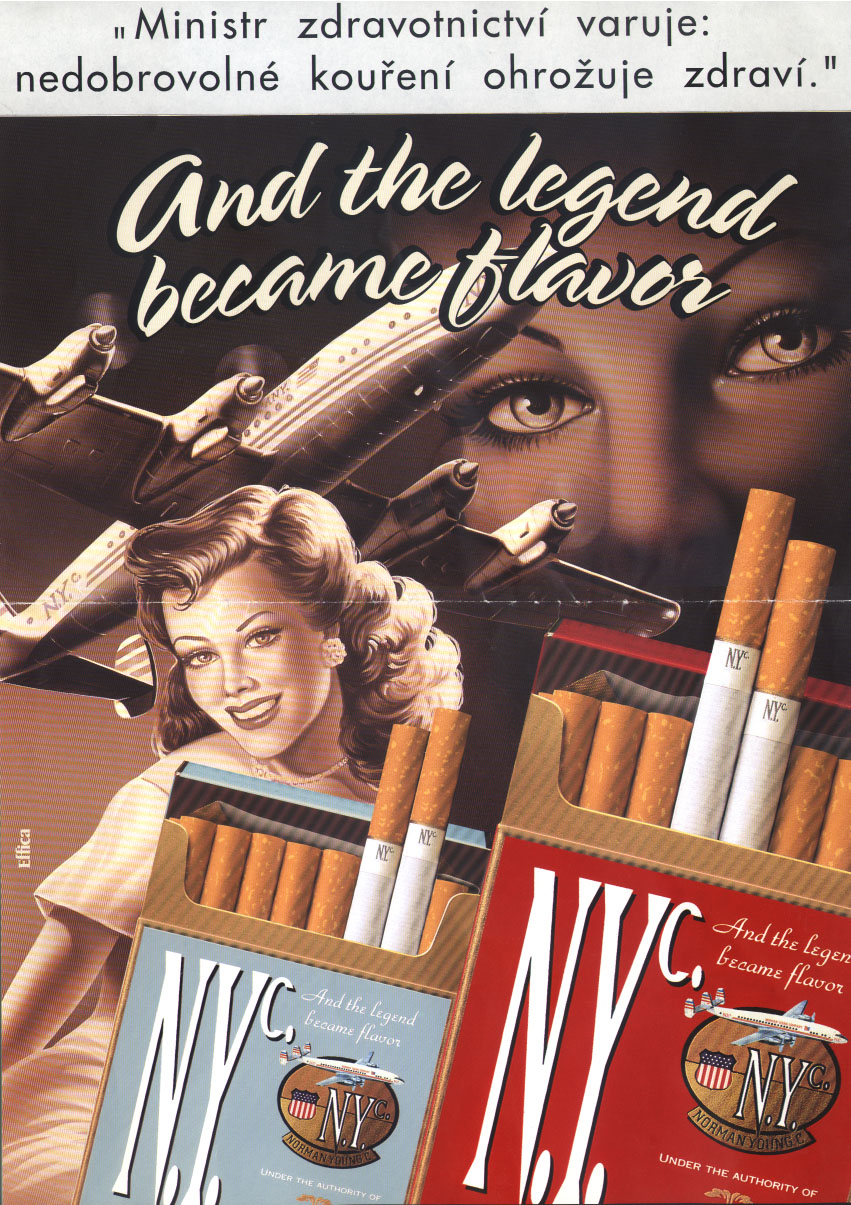 CZECH REPUBLIC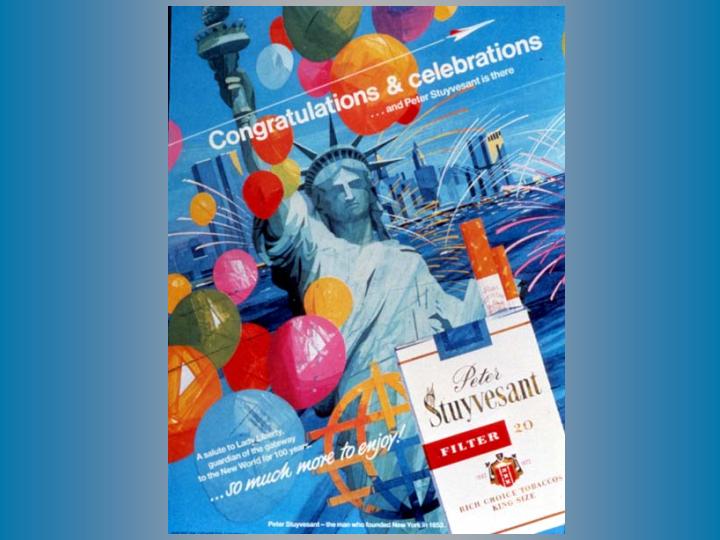 [COUNTRY UNKNOWN ]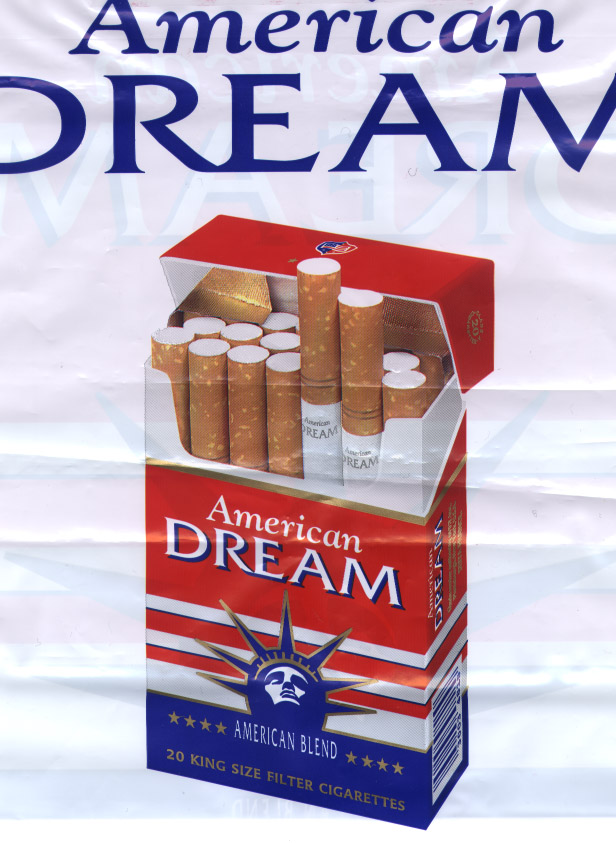 GEORGIA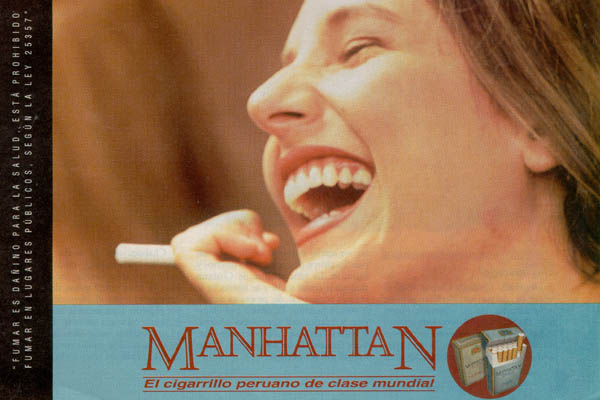 PERU
SENEGAL
"Nelson" cigarettes were marketed in Senegal while Nelson Mandela was still in jail.
The brand logo? The Statue of Liberty.
CHINA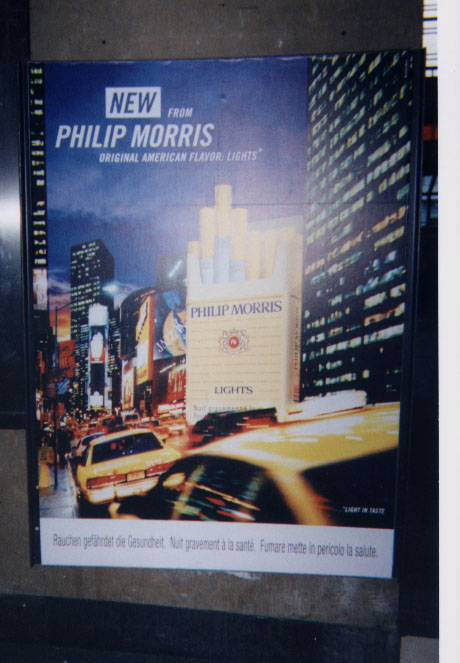 SWITZERLAND
Philip Morris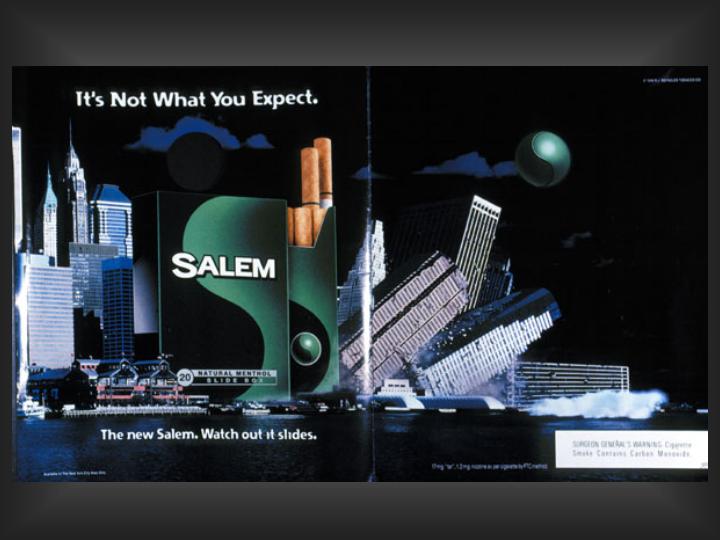 USA
R.J.Reynolds
RELEVANT TOBACCO INDUSTRY DOCUMENTS

Brooklyn
SEITA brand (France & Spain)
Brooklyn pack design
Logo features Brooklyn Bridge

Broadway
Philip Morris brand marketed to international tourists to U.S.
Broadway pack, part of "Skyline series"
Background on line of cigarettes
Broadway
Philip Morris brand manufactured by CIGATAM (Mexico)
New product launch sheet
Manhattan
Philip Morris brand (Hong Kong)
Manhattan marketing survey
Manhattan tracking survey
Associated with: "American cigarette," " big city," "tall and big building, " American Blue."
Philip Morris brand (Spain)
Manhattan brand plan
(scroll down to page 2501028985)
New York
Philip Morris brand (Germany)
New York advertisement
features Broadway's Chorus Line

New York New York
Philip Morris brand (unknown country)
New York pack design
New York advertisement
New Yorker
Philip Morris brand
New Yorker pack design (Antigua & Bermuda)

R.S.V.P. Park Avenue New York
Philip Morris brand
Advertisement


More examples of Big Tobacco's use of U.S. imagery to promote tobacco abroad

For more information, contact:
Anna White, Coordinator
Global Partnerships for Tobacco Control
Essential Action
Tel: +1 202-387-8030
Email: tobacco@essential.org
www.essentialaction.org/tobacco